Computational Model Library
This is a coupled conceptual model of agricultural land decision-making and incentivisation and species metacommunities.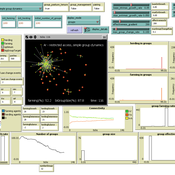 Andreas Angourakis
| Published Fri Feb 5 17:23:29 2016 | Last modified Fri Nov 17 10:20:29 2017
The Nice Musical Chairs (NMC) model represent the competition for space between groups of stakeholders of farming and herding activities in the arid Afro-Eurasia.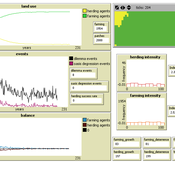 Andreas Angourakis
| Published Wed Feb 3 17:24:15 2016 | Last modified Fri Mar 11 19:17:46 2016
This Agent-Based model intends to explore the conditions for the emergence and change of land use patterns in Central Asian oases and similar contexts.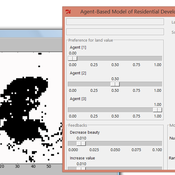 IDEAL: Agent-Based Model of Residential Land Use Change where the choice of new residential development in based on the Ideal-point decision rule.
This website uses cookies and Google Analytics to help us track user engagement and improve our site. If you'd like to know more information about what data we collect and why, please see
our data privacy policy
. If you continue to use this site, you consent to our use of cookies.