No bio entered.
Research Interests
My research focuses on building a systemic understanding of coupled human-natural systems. In particular, I am interested in understanding how patterns of land-use and land-cover change emerge from human alterations of natural processes and the resulting feedbacks. Study systems of interest include those undergoing agricultural to urban conversion, typically known as urban sprawl, and those in which protective measures, such as wildfire suppression or flood/storm impact controls, can lead to long-term instability.
Dynamic agent- and process-based simulation models are my primary tools for studying human and natural systems, respectively. My past work includes the creation of dynamic, process-based simulation models of the wildland fires along the urban-wildland interface (UWI), and artificial dune construction to protect coastal development along a barrier island coastline. My current research involves the testing, refinement, extension of an economic agent-based model of coupled housing and land markets (CHALMS), and a new project developing a generalized agent-based model of land-use change to explore local human-environmental interactions globally.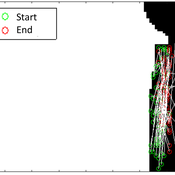 Next generation of the CHALMS model applied to a coastal setting to investigate the effects of subjective risk perception and salience decision-making on adaptive behavior by residents.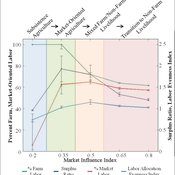 Implemented as a virtual laboratory, this model explores transitions in land-use and livelihood decisions that emerge from changing local and global conditions.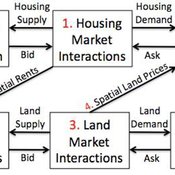 CHALMS simulates housing and land market interactions between housing consumers, developers, and farmers in a growing ex-urban area.