Computational Model Library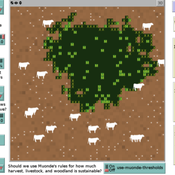 This model has been created with and for the researcher-farmers of the Muonde Trust (http://www.muonde.org/), a registered Zimbabwean non-governmental organization dedicated to fostering indigenous innovation. Model behaviors and parameters (mashandiro nemisiyano nedzimwe model) derive from a combination of literature review and the collected datasets from Muonde's long-term (over 30 years) community-based research. The goals of this model are three-fold (muzvikamu zvitatu):
A) To represent three components of a Zimbabwean agro-pastoral system (crops, woodland grazing area, and livestock) along with their key interactions and feedbacks and some of the human management decisions that may affect these components and their interactions.
B) To assess how climate variation (implemented in several different ways) and human management may affect the sustainability of the system as measured by the continued provisioning of crops, livestock, and woodland grazing area.
C) To provide a discussion tool for the community and local leaders to explore different management strategies for the agro-pastoral system (hwaro/nzira yekudyidzana kwavanhu, zvipfuo nezvirimwa), particularly in the face of climate change.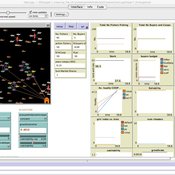 The model represents an archetypical fishery in a co-evolutionary social-ecological environment, capturing different dimensions of trust between fishers and fish buyers for the establishment and persistence of self-governance arrangements.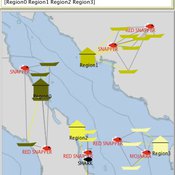 Emilie Lindkvist
| Published Wed Sep 27 21:31:19 2017 | Last modified Fri Oct 6 12:14:05 2017
The Mobility Model is a model of a small-scale fishery with the purpose to study the movement of fishers between different sub-regions within a larger region, as they move between different regions to fish.
This agent-based model explores the existence of positive feedback loops related to illegal, unregulated, unreported (IUU) fishing; the use of forced labor; and the depletion of fish populations due to commercial fishing.
We model the relationship between natural resource user´s individual time preferences and their use of destructive extraction method in the context of small-scale fisheries.
WWHW is an agent-based model designed to allow the exploration of the emergence, resilience and evolution of cooperative behaviours in hunter-fisher-gatherer societies.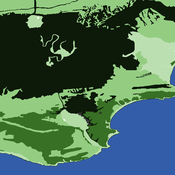 This model simulates a foraging system based on Middle Stone Age plant and shellfish foraging in South Africa.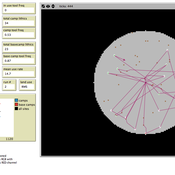 This model represents technological and ecological behaviors of mobile hunter-gatherers, in a variable environment, as they produce, use, and discard chipped stone artifacts. The results can be analyzed and compared with archaeological sites.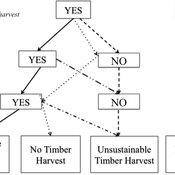 This theoretical model includes forested polygons and three types of agents: forest landowners, foresters, and peer leaders. Agent rules and characteristics were parameterized from existing literature and an empirical survey of forest landowners.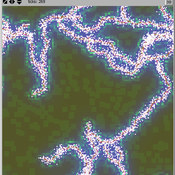 We seek to improve understanding of roles enzyme play in soil food webs. We created an agent-based simulation of a simple food web that includes enzymatic activity. The model was used in a publication, Moore et al. (in press; Biochemistry).
This website uses cookies and Google Analytics to help us track user engagement and improve our site. If you'd like to know more information about what data we collect and why, please see
our data privacy policy
. If you continue to use this site, you consent to our use of cookies.