Computational Model Library
This ABM simulates opinions on a topic (originally contested infrastructures) through the interactions between paired agents and based on the sociopsychological assumptions of social judgment theory (SJT; Sherif & Hovland, 1961).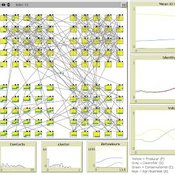 James Millington
| Published Tue Sep 18 16:16:25 2012 | Last modified Sat Apr 27 20:18:32 2013
To investigate the potential of using Social Psychology Theory in ABMs of natural resource use and show proof of concept, we present an exemplary agent-based modelling framework that explicitly represents multiple and hierarchical agent self-concepts
Julia Schindler
| Published Fri Jun 29 13:39:10 2012 | Last modified Sat Apr 27 20:18:19 2013
This is a simple model replicating Hardin's Tragedy of the Commons using reactive agents that have psychological behavioral and social preferences.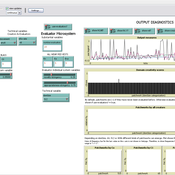 CREativity from a SYstems perspective, Model II.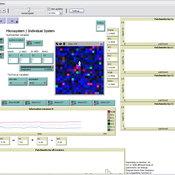 CRESY-I stands for CREativity from a SYstems perspetive, Model I. This is the base model in a series designed to describe a systems approach to creativity in terms of variation, selection and retention (VSR) subprocesses.
This website uses cookies and Google Analytics to help us track user engagement and improve our site. If you'd like to know more information about what data we collect and why, please see
our data privacy policy
. If you continue to use this site, you consent to our use of cookies.