Computational Model Library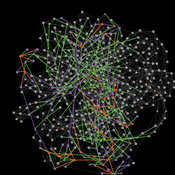 Studies on word-of-mouth identify two behaviors leading to transmission of information between individuals: proactive transmission of information, and information seeking. Individuals who are aware might be curious of it and start seeking for information; they might find around them the expertise held by another individual. Field studies indicate individuals do not adopt an innovation if they don't hold the corresponding expertise. This model describes this information seeking behavior, and enables the exploration of the dynamics which emerges out of it.
This work aims at describing and simulating the (social) game around the production of potato seeds in Venezuela. It shows the effect of the identification of some actors with the production of native potato seeds (e.g., Venezuelan State´s low ident)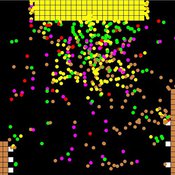 Nanda Wijermans
| Published Mon Feb 14 17:04:04 2011 | Last modified Sat Apr 27 20:18:28 2013
CROwd Simulation of Situated individuals represents a modern generation simulation as a (social) scientific tool for understanding crowd behaviour. The CROSS model represents individuals in a crowd as social-cognitive agents that are affected by their social and physical surroundings and produce behaviour and behaviour patterns.
This website uses cookies and Google Analytics to help us track user engagement and improve our site. If you'd like to know more information about what data we collect and why, please see
our data privacy policy
. If you continue to use this site, you consent to our use of cookies.