Computational Model Library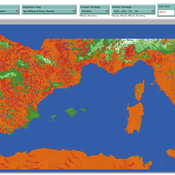 Sean Bergin
| Published Fri Sep 29 18:53:33 2017 | Last modified Mon Feb 4 20:35:27 2019
The purpose of this model is to provide a platform to test and compare four conceptual models have been proposed to explain the spread of the Impresso-Cardial Neolithic in the west Mediterranean.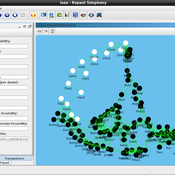 This Repast Simphony model simulates genomic admixture during the farming expansion of human groups from mainland Asia into the Papuan dominated islands of Southeast Asia during the Neolithic period.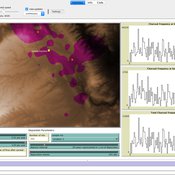 Grant Snitker
| Published Mon Nov 16 14:48:43 2015 | Last modified Sun Apr 22 00:21:16 2018
This model (CharRec) creates simulated charcoal records, based on differing natural and anthropogenic patterns of ignitions, charcoal dispersion, and deposition.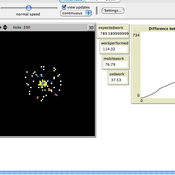 Jonathan Paige
| Published Fri Mar 6 01:54:44 2015 | Last modified Thu Mar 12 06:21:26 2015
This model simulates the lithic raw material use and provisioning behavior of a group that inhabits a permanent base camp, and uses stone tools.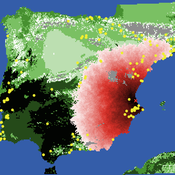 This model simulates different spread hypotheses proposed for the introduction of agriculture on the Iberian peninsula. We include three dispersal types: neighborhood, leapfrog, and ideal despotic distribution (IDD).
C Michael Barton
| Published Sun Apr 27 16:49:11 2008 | Last modified Sat Apr 27 20:18:48 2013
Swidden Farming is designed to explore the dynamics of agricultural land management strategies.
This website uses cookies and Google Analytics to help us track user engagement and improve our site. If you'd like to know more information about what data we collect and why, please see
our data privacy policy
. If you continue to use this site, you consent to our use of cookies.