In my research I focus on understanding human behaviour in group(s) as a part of a complex (social) system. My research can be characterised by the overall question: 'How does group or collective behaviour arise or change given its social and physical context?' More specifically, I have engaged with: 'How is (individual) human behaviour affected by being in a crowd?', 'Why do some groups (cooperatively) use their resources sustainably, whereas others do not?', 'What is the role of (often implicit simplistic) assumptions regarding human behaviour for science and/or management?'
To address these questions, I use computational simulations to integrate and reflect synthesised knowledge from literature, empirics and experts. Models, simulation and data analysis are my tools for gaining a deeper understanding of the mechanisms underlying such systems. More specifically, I work with agent-based modelling (ABM), simulation experiments and data analysis of large datasets. Apart from crowd modelling and social-ecological modelling, I also develop methodological tools to analyse social simulation data and combining ABM with other methods, such as behavioural experiments.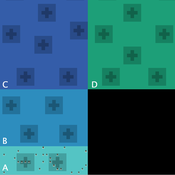 FIBE represents a simple fishery model. Fish that reproduce and fisher with different fishing styles that fish as their main source of income. The aim of the model is to reflect the different fishing behaviours as described and observed in the (Swedish) Baltic Sea fishery and explore the consequences of different approximations of human/fisher behaviour in under different environmental and managerial scenarios.
The overarching aim is to advance the incorporation and understanding of human behaviour (diversity) in fisheries research and management. In particular focusing on insights from social (fishery) science of fisher behaviour.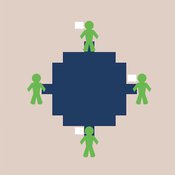 AgentEx aims to advance understanding of group processes for sustainable management of a common pool resource (CPR). By supporting the development and test explanations of cooperation and sustainable exploitation.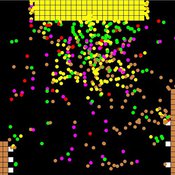 Nanda Wijermans
| Published Mon Feb 14 17:04:04 2011 | Last modified Sat Apr 27 20:18:28 2013
CROwd Simulation of Situated individuals represents a modern generation simulation as a (social) scientific tool for understanding crowd behaviour. The CROSS model represents individuals in a crowd as social-cognitive agents that are affected by their social and physical surroundings and produce behaviour and behaviour patterns.