Computational Model Library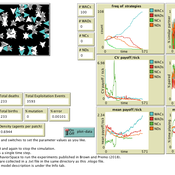 Previous work with the spatial iterated prisoner's dilemma has shown that "walk away" cooperators are able to outcompete defectors as well as cooperators that do not respond to defection, but it remains to be seen just how robust the so-called walk away strategy is to ecologically important variables such as population density, error, and offspring dispersal. Our simulation experiments identify socio-ecological conditions in which natural selection favors strategies that emphasize forgiveness over flight in the spatial iterated prisoner's dilemma. Our interesting results are best explained by considering how population density, error, and offspring dispersal affect the opportunity cost associated with walking away from an error-prone partner.
The (cultural) evolution of cooperative breeding in harsh environments.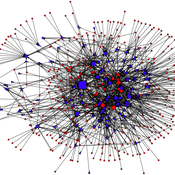 Dynamic bipartite network model of agents and games in which agents can participate in multiple public goods games.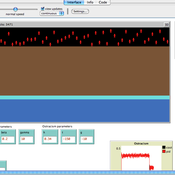 Ruth Meyer
| Published Sun Jun 4 14:19:17 2017 | Last modified Tue Jun 13 12:25:12 2017
CPNorm is a model of a community of harvesters using a common pool resource where adhering to the optimal extraction level has become a social norm. The model can be used to explore the robustness of norm-driven cooperation in the commons.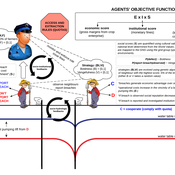 The Groundwater Commons Game synthesises and extends existing work on human cooperation and collective action, to elucidate possible determinants and pathways to regulatory compliance in groundwater systems globally.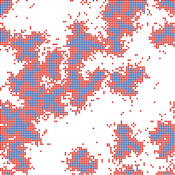 A spatial prisoner's dilemma model with mobile agents, de-coupled birth-death events, and harsh environments.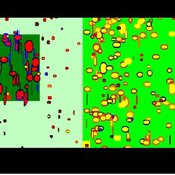 Sociodynamica simulates the emergence of cooperation and of economic interactions, showing the synergy achieved by division of labor, the working of shame, and a number of other features that mold the evolution of social cooperation.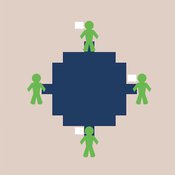 AgentEx aims to advance understanding of group processes for sustainable management of a common pool resource (CPR). By supporting the development and test explanations of cooperation and sustainable exploitation.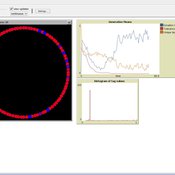 This abstract model explores the emergence of altruistic behavior in networked societies. The model allows users to experiment with a number of population-level parameters to better understand what conditions contribute to the emergence of altruism.
Cultural group selection model of agents playing public good games and who are able to punish and punish back.
This website uses cookies and Google Analytics to help us track user engagement and improve our site. If you'd like to know more information about what data we collect and why, please see
our data privacy policy
. If you continue to use this site, you consent to our use of cookies.