Computational Model Library
About the CoMSES Model Library more info
---
CoMSES Net maintains cyberinfrastructure to foster FAIR data principles for access to and (re)use of computational models. Model authors can publish their model code in the Computational Model Library with documentation, metadata, and data dependencies and support these FAIR data principles as well as best practices for software citation. Model authors can also request that their model code be peer reviewed to receive a DOI. All users of models published in the library must cite model authors when they use and benefit from their code.
Please check out our model archive tutorial or contact us if you have any questions or concerns about archiving your model.
CoMSES Net also maintains a curated database of over 7500 publications of agent-based and individual based models with additional metadata on availability of code and bibliometric information on the landscape of ABM/IBM publications that we welcome you to explore.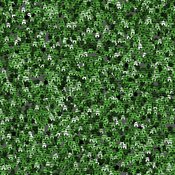 Roman Seidl
| Published Fri Dec 7 13:35:10 2018 | Last modified Thu Jul 29 07:52:21 2021
A simulated approach for Personal Carbon Trading, for figuring out what effects it might have if it will be implemented in the real world. We use an artificial population with some empirical data from international literature and basic assumptions about heterogeneous energy demand. The model is not to be used as simulating the actual behavior of real populations, but a toy model to test the effects of differences in various factors such as number of agents, energy price, price of allowances, etc. It is important to adapt the model for specific countries as carbon footprint and energy demand determines the relative success of PCT.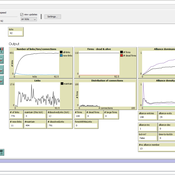 The SimPioN model aims to abstractly reproduce and experiment with the conditions under which a path-dependent process may lead to a (structural) network lock-in in interorganisational networks.
Path dependence theory is constructed around a process argumentation regarding three main elements: a situation of (at least) initially non-ergodic (unpredictable with regard to outcome) starting conditions in a social setting; these become reinforced by the workings of (at least) one positive feedback mechanism that increasingly reduces the scope of conceivable alternative choices; and that process finally results in a situation of lock-in, where any alternatives outside the already adopted options become essentially impossible or too costly to pursue despite (ostensibly) better options theoretically being available.
The purpose of SimPioN is to advance our understanding of lock-ins arising in interorganisational networks based on the network dynamics involving the mechanism of social capital. This mechanism and the lock-ins it may drive have been shown above to produce problematic consequences for firms in terms of a loss of organisational autonomy and strategic flexibility, especially in high-tech knowledge-intensive industries that rely heavily on network organising.
…
This website uses cookies and Google Analytics to help us track user engagement and improve our site. If you'd like to know more information about what data we collect and why, please see
our data privacy policy
. If you continue to use this site, you consent to our use of cookies.