Computational Model Library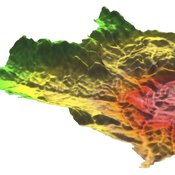 The MML is a hybrid modeling environment that couples an agent-based model of small-holder agropastoral households and a cellular landscape evolution model that simulates changes in erosion/deposition, soils, and vegetation.
The code shared here accompanies the paper at https://doi.org/10.1371/journal.pone.0208451. It simulates the effects of various economic trade scenarios on the phenomenon of the 'disappearing middle' in the Scottish beef and dairy farming industries. The 'disappearing middle' is a situation in which there is a simultaneous observed decline in medium-sized enterprises and rise in the number of small and large-scale enterprises.
This is a coupled conceptual model of agricultural land decision-making and incentivisation and species metacommunities.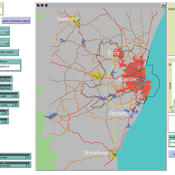 Ge, J., & Polhill, G. (2016). Exploring the Combined Impact of Factors Influencing Commuting Patterns and CO2 Emission in Aberdeen Using an Agent-Based Model. Journal of Artificial Societies and Social Simulation, 19(3). http://jasss.soc.surrey.ac.uk/19/3/11.html
We develop an agent-based transport model using a realistic GIS-enabled road network and the car following method. The model can be used to study the impact of social interventions such as flexi-time and workplace sharing, as well as large infrastructure such as the construction of a bypass or highway. The model is developed in Netlogo version 5 and requires road network data in GIS format to run.
This website uses cookies and Google Analytics to help us track user engagement and improve our site. If you'd like to know more information about what data we collect and why, please see
our data privacy policy
. If you continue to use this site, you consent to our use of cookies.