Computational Model Library
The purpose of this hybrid ABM is to answer the question: where is the best place for a new swimming pool in a region of Krakow (in Poland)?
The model is well described in ODD protocol, that can be found in the end of my article published in JASSS journal (available online: http://jasss.soc.surrey.ac.uk/22/1/1.html ). Comparison of this kind of models with spatial interaction ones, is presented in the article. Before developing the model for different purposes, area of interest or services, I recommend reading ODD protocol and the article.
I published two films on YouTube that present the model: https://www.youtube.com/watch?v=iFWG2Xv20Ss , https://www.youtube.com/watch?v=tDTtcscyTdI&t=1s
…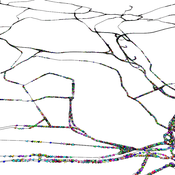 The model aims at simulating the car traffic. It allows to use either a macro or a micro sub-model for the simulation of the flow on the roads.

Romina Martin
| Published Thu Nov 24 11:22:42 2016 | Last modified Fri Jan 18 12:59:12 2019
LimnoSES is a coupled system dynamics, agent-based model to simulate social-ecological feedbacks in shallow lake use and management.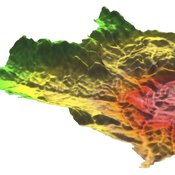 The MML is a hybrid modeling environment that couples an agent-based model of small-holder agropastoral households and a cellular landscape evolution model that simulates changes in erosion/deposition, soils, and vegetation.
This website uses cookies and Google Analytics to help us track user engagement and improve our site. If you'd like to know more information about what data we collect and why, please see
our data privacy policy
. If you continue to use this site, you consent to our use of cookies.