I am currently Associate Professor of Organizational Cognition and Director of the Research Centre for Computational & Organisational Cognition at the Department of Language and Communication, University of Southern Denmark, Slagelse. My current research efforts are on socially-based decision making, agent-based modeling, cognitive processes in organizations and corporate social responsibility. He is author of more than 50 articles and book chapters, the monograph Extendable Rationality (2011), and he recently edited Agent-Based Simulation of Organizational Behavior with M. Neumann (2016).
Research Interests
My simulation research focuses on the applications of ABM to organizational behavior studies. I study socially-distributed decision making—i.e., the process of exploiting external resources in a social environment—and I work to develop its theoretical underpinnings in order to to test it. A second stream of research is on how group dynamics affect individual perceptions of social responsibility and on the definition and measurement of individual social responsibility (I-SR).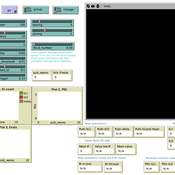 The model explores the impact of journal metrics (e.g., the notorious impact factor) on the perception that academics have of an article's scientific value.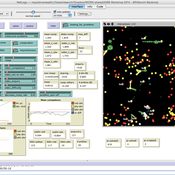 Davide Secchi
| Published Sun Oct 18 22:09:14 2015 | Last modified Wed Aug 8 06:42:25 2018
This model builds on inquisitiveness as a key individual disposition to expand the bounds of their rationality. It represents a system where teams are formed around problems and inquisitive agents integrate competencies to find 'emergent' solutions.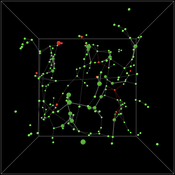 The model simulates the process of widespread diffusion of something due to popularity (i.e., bandwagon) within an organization.