Computational Model Library
About the CoMSES Model Library more info
---
Our mission is to help computational modelers at all levels engage in the establishment and adoption of community standards and good practices for developing and sharing computational models. Model authors can freely publish their model source code in the Computational Model Library alongside narrative documentation, open science metadata, and other emerging norms that facilitate software citation, archival, interoperability, and reuse. Model authors can also request that their model code be peer reviewed to receive a DOI.
All users of models published in the library must cite model authors when they use and benefit from their code.
Please check out our model archive tutorial or contact us if you have any questions or concerns about publishing your model(s) in the Computational Model Library.
We also maintain a curated database of over 7500 publications of agent-based and individual based models with additional detailed metadata on availability of code and bibliometric information on the landscape of ABM/IBM publications that we welcome you to explore.
Displaying 3 of 3 results docility clear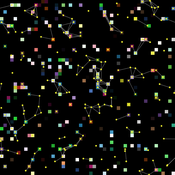 The agent-based simulation is set to work on information that is either (a) functional, (b) pseudo-functional, (c) dysfunctional, or (d) irrelevant. The idea is that a judgment on whether information falls into one of the four categories is based on the agent and its network. In other words, it is the agents who interprets a particular information as being (a), (b), (c), or (d). It is a decision based on an exchange with co-workers. This makes the judgment a socially-grounded cognitive exercise. The uFUNK 1.0.2 Model is set on an organization where agent-employee work on agent-tasks.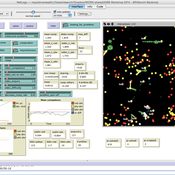 Davide Secchi
| Published Sunday, October 18, 2015 | Last modified Thursday, June 11, 2020
This model builds on inquisitiveness as a key individual disposition to expand the bounds of their rationality. It represents a system where teams are formed around problems and inquisitive agents integrate competencies to find 'emergent' solutions.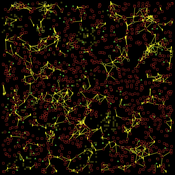 IOP 2.1.2 is an agent-based simulation model designed to explore the relations between (1) employees, (2) tasks and (3) resources in an organizational setting. By comparing alternative cognitive strategies in the use of resources, employees face increasingly demanding waves of tasks that derive by challenges the organization face to adapt to a turbulent environment. The assumption tested by this model is that a successful organizational adaptation, called plastic, is necessarily tied to how employees handle pressure coming from existing and new tasks. By comparing alternative cognitive strategies, connected to 'docility' (Simon, 1993; Secchi, 2011) and 'extended' cognition (Clark, 2003, Secchi & Cowley, 2018), IOP 2.1.2 is an attempt to indicate which strategy is most suitable and under which scenario.
This website uses cookies and Google Analytics to help us track user engagement and improve our site. If you'd like to know more information about what data we collect and why, please see
our data privacy policy
. If you continue to use this site, you consent to our use of cookies.