Computational Model Library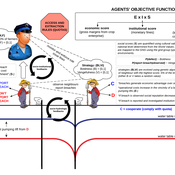 The Groundwater Commons Game synthesises and extends existing work on human cooperation and collective action, to elucidate possible determinants and pathways to regulatory compliance in groundwater systems globally.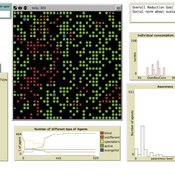 Giovanna Sissa
| Published Sun Jun 21 11:41:38 2015 | Last modified Mon Aug 17 16:07:15 2015
The model reproduces the spread of environmental awareness among agents and the impact of awareness level of the agents on the consumption of a resource, like energy. An agent is a household with a set of available advanced smart metering functions.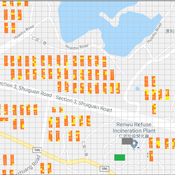 Andrea Ceschi
| Published Mon Jan 12 19:08:16 2015 | Last modified Wed Aug 8 13:13:01 2018
A simulation model on planned recycling agent behavior (PRB_1.0) which creates a virtual district with different agent types, waste generation and collection processes.
This website uses cookies and Google Analytics to help us track user engagement and improve our site. If you'd like to know more information about what data we collect and why, please see
our data privacy policy
. If you continue to use this site, you consent to our use of cookies.