Computational Model Library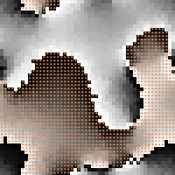 This is a tool to explore the effects of groups´ spatial segregation on the emergence of opinion polarization. It embeds two opinion formation models: a model of negative (and positive) social influence and a model of persuasive argument exchange.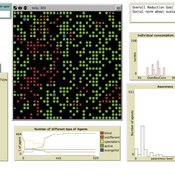 Giovanna Sissa
| Published Sun Jun 21 11:41:38 2015 | Last modified Mon Aug 17 16:07:15 2015
The model reproduces the spread of environmental awareness among agents and the impact of awareness level of the agents on the consumption of a resource, like energy. An agent is a household with a set of available advanced smart metering functions.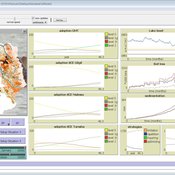 The CONSERVAT model evaluates the effect of social influence among farmers in the Lake Naivasha basin (Kenya) on the spatiotemporal diffusion pattern of soil conservation effort levels and the resulting reduction in lake sedimentation.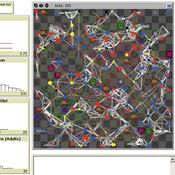 This is a complex "Data Integration Model", following a "KIDS" rather than a "KISS" methodology - guided by the available evidence. It looks at the complex mix of social processes that may determine why people vote or not.
Kaushik Sarkar
| Published Sat Nov 3 06:57:06 2012 | Last modified Sat Apr 27 20:18:37 2013
NetLogo implementation of Linear Threshold model of influence propagation.
Sebastiano Delre
| Published Thu Feb 11 08:48:48 2010 | Last modified Sat Apr 27 20:18:51 2013
This model simulates the motion picture industry and tests how social influences affect market shares. It is empirically validated at the micro level by a cross-cultural survey.
This website uses cookies and Google Analytics to help us track user engagement and improve our site. If you'd like to know more information about what data we collect and why, please see
our data privacy policy
. If you continue to use this site, you consent to our use of cookies.