Senior (Tenure-Track) Assistant Professor in Work and Organizational Psychology (WOP) at the Human Sciences Department of Verona University. My expertise lies in organizational behavior, individual differences and decision-making at work, and social dynamics in the applied psychology field. In the field of fundamental research my studies explore the role of individual antecedents (e.g., Personality traits, Risk attitudes, etc.) in relation to classic I/O models (e.g., Job Demands-Resources model, Effort-Reward model, etc.). My applied research focuses on the development of interventions and policies for enhancing decision-making, and in turn well-being and job performance. Finally, in industrial research, my research aims to better integrate cognitive and behavioral theories (e.g., Theory of Planned Behavior, Prospect theory, etc.) for designing predictive models – based on agents – of social and organizational behaviors.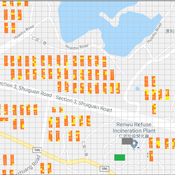 Andrea Ceschi
| Published Monday, January 12, 2015 | Last modified Wednesday, August 08, 2018
A simulation model on planned recycling agent behavior (PRB_1.0) which creates a virtual district with different agent types, waste generation and collection processes.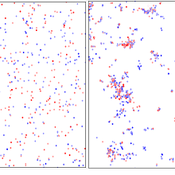 In order to test how prosocial strategies (compassionate altruism vs. reciprocity) grow over time, we developed an evolutionary simulation model where artificial agents are equipped with different emotionally-based drivers that vary in strength. Evolutionary algorithms mimic the evolutionary selection process by letting the chances of agents conceiving offspring depend on their fitness. Equipping the agents with heritable prosocial strategies allows for a selection of those strategies that result in the highest fitness. Since some prosocial attributes may be more successful than others, an initially heterogeneous population can specialize towards altruism or reciprocity. The success of particular prosocial strategies is also expected to depend on the cultural norms and environmental conditions the agents live in.