Computational Model Library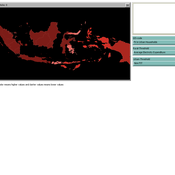 ARISE is a hybrid energy model incorporating macroeconomic data, micro socio-economic data, engineering data and environmental data. This version of ARISE can simulate scenarios of solar energy policy for Indonesia case.
This agent-based model explores the existence of positive feedback loops related to illegal, unregulated, unreported (IUU) fishing; the use of forced labor; and the depletion of fish populations due to commercial fishing.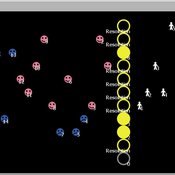 Smarzhevskiy Ivan
| Published Sun Feb 14 20:58:39 2016 | Last modified Tue Jul 30 06:37:58 2019
It is NetLogo reconstruction of the original FORTRAN code of the classical M. Cohen, J. March, and J. Olsen "garbage can model" (GCM or CMO) of collective decision-making.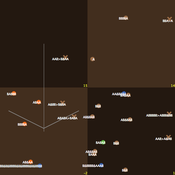 Bruce Edmonds
| Published Fri Jan 29 11:13:05 2016 | Last modified Wed Dec 7 14:42:37 2016
This models provides the infrastructure to model the activity of making. Individuals use resources they find in their environment plus those they buy, to design, construct and deconstruct items. It represents plans and complex objects explicitly.

Positive feedback can lead to "trapping" in local optima. Adding a simple negative feedback effect, based on ant behaviour, prevents this trapping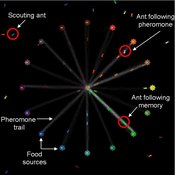 The model explores how two types of information - social (in the form of pheromone trails) and private (in the form of route memories) affect ant colony level foraging in a variable enviroment.
This is a very simple foraging model used to illustrate the features of Netlogo's Profiler extension.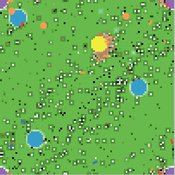 Kit Martin
| Published Thu Jan 15 16:19:41 2015 | Last modified Thu Aug 27 18:53:06 2015
Simulates impacts of ants killing colony mates when in conflict with another nest. The murder rate is adjustable, and the environmental change is variable. The colonies employ social learning so knowledge diffusion proceeds if interactions occur.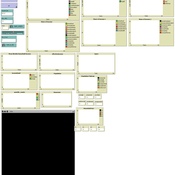 This is the code for the model described in an article in the International Journal of Microsimulation. Lawson (2013) 'Modelling Household Spending Using a Random Assignment Scheme', International Journal of Microsimulation, 6(2) Autumn 2013, 56-75.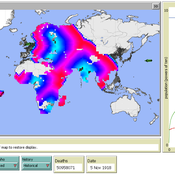 Ken Kahn
| Published Mon Aug 5 15:17:09 2013 | Last modified Mon Aug 5 15:21:25 2013
A global model of the 1918-19 Influenza Pandemic. It can be run to match history or explore counterfactual questions about the influence of World War I on the dynamics of the epidemic. Explores two theories of the location of the initial infection.
This website uses cookies and Google Analytics to help us track user engagement and improve our site. If you'd like to know more information about what data we collect and why, please see
our data privacy policy
. If you continue to use this site, you consent to our use of cookies.