Computational Model Library
Spatial explicit model of a rangeland system, based on Australian conditions, where grass, woody shrubs and fire compete fore resources. Overgrazing can cause the system to flip from a healthy state to an unproductive shrub state. With the model one can explore the consequences of different movement rules of the livestock on the resilience of the system.
The model analyzes the economic and ecological effects of a provision of livestock drought insurance for dryland pastoralists. More precisely, it yields qualitative insights into how long-term herd and pasture dynamics change through insurance.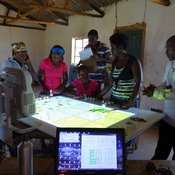 a computer-based role-playing game simulating the interactions between farming activities, livestock herding and wildlife in a virtual landscape reproducing local socioecological dynamics at the periphery of Hwange National Park (Zimbabwe).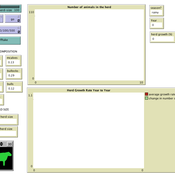 The model examines the dynamics of herd growth in African pastoral systems. We used it to examine the role of scale (herd size) stochasticity (in mortality, fertility, and offtake) on herd growth.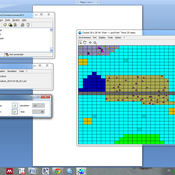 AMBAWA simulates the flows of biomass between crop and livestock systems at the field, farm, and village scales in order to showcase innovating management practices of soil fertility in West Africa.
This website uses cookies and Google Analytics to help us track user engagement and improve our site. If you'd like to know more information about what data we collect and why, please see
our data privacy policy
. If you continue to use this site, you consent to our use of cookies.