Computational Model Library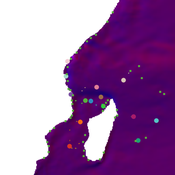 The model represents migration of the green sea turtle, Chelonia mydas, between foraging and breeding sites in the Southwest Indian Ocean. The purpose of the model is to investigate the impact of local environmental conditions, including the quality of foraging sites and ocean currents, on emerging migratory corridors and reproductive output and to thereby identify conservation priority sites.
Corresponding article to found here: https://onlinelibrary.wiley.com/doi/epdf/10.1002/ece3.5552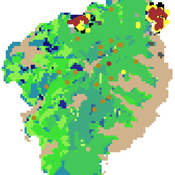 FNNR-ABM is an agent-based model that simulates human activity, Guizhou snub-nosed monkey movement, and GTGP-enrolled land parcel conversion in the Fanjingshan National Nature Reserve in Guizhou, China.
Quick-start guide:
1. Install Python and set environmental path variables.
2. Install the mesa, matplotlib (optional), and pyshp (optional) Python libraries.
3. Configure fnnr_config_file.py.
…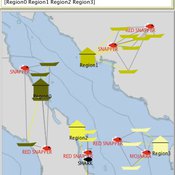 Emilie Lindkvist
| Published Wed Sep 27 21:31:19 2017 | Last modified Fri Oct 6 12:14:05 2017
The Mobility Model is a model of a small-scale fishery with the purpose to study the movement of fishers between different sub-regions within a larger region, as they move between different regions to fish.
This website uses cookies and Google Analytics to help us track user engagement and improve our site. If you'd like to know more information about what data we collect and why, please see
our data privacy policy
. If you continue to use this site, you consent to our use of cookies.