Computational Model Library
The model simulates seven agents engaging in collective action and inter-network social learning. The objective of the model is to demonstrate how mental models of agents can co-evolve through a complex relationship among factors influencing decision-making, such as access to knowledge and personal- and group-level constraints.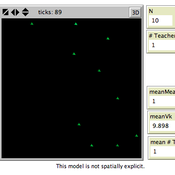 This model illustrates how the effective population size and the rate of change in mean skill level of a cultural trait are affected by the presence of natural selection and/or the cultural transmission mechanism by which it is passed.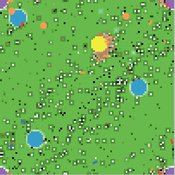 Kit Martin
| Published Thu Jan 15 16:19:41 2015 | Last modified Thu Aug 27 18:53:06 2015
Simulates impacts of ants killing colony mates when in conflict with another nest. The murder rate is adjustable, and the environmental change is variable. The colonies employ social learning so knowledge diffusion proceeds if interactions occur.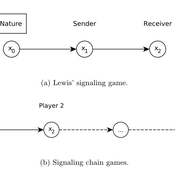 Giorgio Gosti
| Published Wed Jan 14 14:39:14 2015 | Last modified Fri Apr 3 15:01:29 2015
Signaling chains are a special case of Lewis' signaling games on networks. In a signaling chain, a sender tries to send a single unit of information to a receiver through a chain of players that do not share a common signaling system.
This website uses cookies and Google Analytics to help us track user engagement and improve our site. If you'd like to know more information about what data we collect and why, please see
our data privacy policy
. If you continue to use this site, you consent to our use of cookies.