Computational Model Library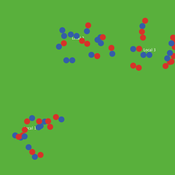 This model simulates the mechanisms of evolution, or how allele frequencies change in a population over time.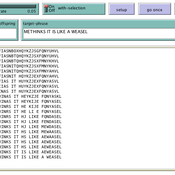 Dawkins' Weasel is a NetLogo model that illustrates the principle of evolution by natural selection. It is inspired by a thought experiment presented by Richard Dawkins in his book The Blind Watchmaker (1996).
The (cultural) evolution of cooperative breeding in harsh environments.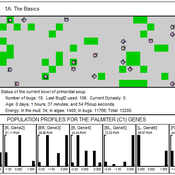 PSoup is an educational program in which evolution is demonstrated, on the desk-top, as you watch. Blind bugs evolve sophisticated heuristic search algorithms to be the best at finding food fast.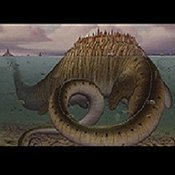 Agent based simulation model for the study of the genetic evolution of sexual recombination and social behavior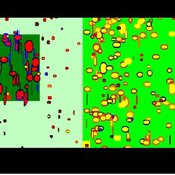 Sociodynamica simulates the emergence of cooperation and of economic interactions, showing the synergy achieved by division of labor, the working of shame, and a number of other features that mold the evolution of social cooperation.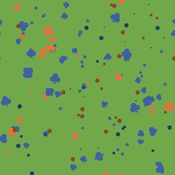 Evolution of Sex is a NetLogo model that illustrates the advantages and disadvantages of sexual and asexual reproductive strategies. It seeks to demonstrate the answer to the question "Why do we have sex?"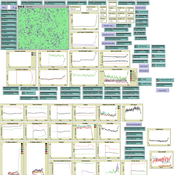 Tim Gooding
| Published Tue Oct 1 16:26:54 2013 | Last modified Fri Nov 28 13:15:02 2014
Designed to capture the evolutionary forces of global society.
Fredrik Jansson
| Published Sat Nov 10 16:44:28 2012 | Last modified Sat Apr 27 20:18:53 2013
Agents co-operate or defect towards other agents in a prisoner's dilemma, with strategy choice depending on whether agents share tags or are kin in different social structures.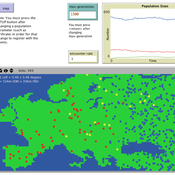 C Michael Barton
| Published Wed Aug 15 23:17:18 2012 | Last modified Sat Apr 27 20:18:34 2013
Models land-use, perception, and biocultural interactions between two forager populations.
This website uses cookies and Google Analytics to help us track user engagement and improve our site. If you'd like to know more information about what data we collect and why, please see
our data privacy policy
. If you continue to use this site, you consent to our use of cookies.