Computational Model Library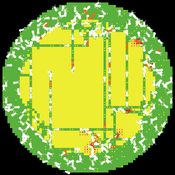 This is a NetLogo version of Buhl et al.'s (2005) model of self-organised digging activity in ant colonies. It was built for a master's course on self-organisation and its intended use is still educational. The ants' behavior can easily be changed by toggling switches on the interface, or, for more advanced students, there is R code included allowing the model to be run and analysed through RNetLogo.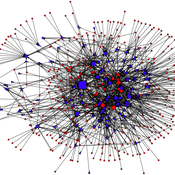 Dynamic bipartite network model of agents and games in which agents can participate in multiple public goods games.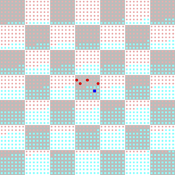 A model of innovation diffusion in a structured population with two groups who are averse to adopting a produce popular with the outgroup.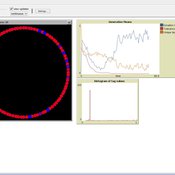 This abstract model explores the emergence of altruistic behavior in networked societies. The model allows users to experiment with a number of population-level parameters to better understand what conditions contribute to the emergence of altruism.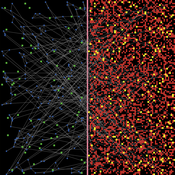 Anna Klabunde
| Published Wed Aug 7 09:12:48 2013 | Last modified Wed Feb 17 06:09:04 2016
An empirically validated agent-based model of circular migration
This is a model of innovation implementation inside an organization. It characterizes an innovation as a set of distributed and technically interdependent tasks performed by a number of different and socially interconnected frontline workers.
Jacopo Baggio
| Published Thu Nov 10 19:35:38 2011 | Last modified Sat Apr 27 20:18:37 2013
A simple model to assess the effect of connectivity on interacting species (i.e. predator-prey type)
Wendy Cegielski
| Published Mon Dec 13 20:27:01 2010 | Last modified Sat Apr 27 20:18:25 2013
Original model of chiefdom modeled in terms of a hierarchical, scale-free network
Nigel Gilbert
| Published Wed Mar 3 12:10:48 2010 | Last modified Sat Apr 27 20:18:48 2013
Sungho Lee
| Published Thu Jan 29 10:20:20 2009 | Last modified Sat Apr 27 20:18:21 2013
This agent-based model using 'Blanche' software provides policy-makers with a simulation-based demonstration illustrating how autonomous agents network and operate complementary systems in a decentral
This website uses cookies and Google Analytics to help us track user engagement and improve our site. If you'd like to know more information about what data we collect and why, please see
our data privacy policy
. If you continue to use this site, you consent to our use of cookies.