Computational Model Library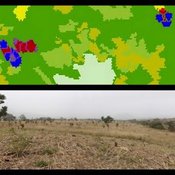 MoPAgrIB model simulates the movement of cultivated patches in a savannah vegetation mosaic ; how they move and relocate through the landscape, depending on farming practices, population growth, social rules and vegetation growth.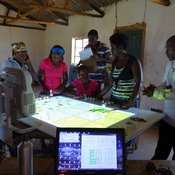 a computer-based role-playing game simulating the interactions between farming activities, livestock herding and wildlife in a virtual landscape reproducing local socioecological dynamics at the periphery of Hwange National Park (Zimbabwe).
Eric Weisbrod
| Published Mon Dec 13 18:34:03 2010 | Last modified Sat Apr 27 20:18:17 2013
This is a final project for the class AML 591 at Arizona State University. I have done a small amount of bug-checking, but overall the project represents only a half of a semester's work, so proceed w
Model that illustrates the use of the GAMA advanced driving skill through a case study concerning the evacuation of the city of Rouen (France).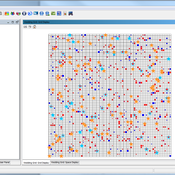 A reimplementation of the Wedding Ring model by Francesco Billari. We investigate partnership formation in an agent-based framework, and combine this with statistical demographic projections using real empirical data.
This website uses cookies and Google Analytics to help us track user engagement and improve our site. If you'd like to know more information about what data we collect and why, please see
our data privacy policy
. If you continue to use this site, you consent to our use of cookies.