Computational Model Library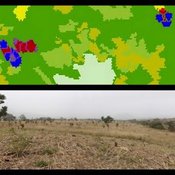 MoPAgrIB model simulates the movement of cultivated patches in a savannah vegetation mosaic ; how they move and relocate through the landscape, depending on farming practices, population growth, social rules and vegetation growth.
Bo Xu
| Published Mon Apr 15 08:22:32 2013 | Last modified Mon Apr 8 20:43:28 2019
This model introduces individual bias to the model of exploration and exploitation, simulates knowledge diffusion within organizations, aiming to investigate the effect of individual bias and other related factors on organizational objectivity.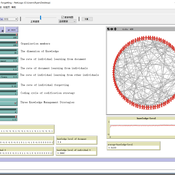 we extend the basic simulation model of March by incorporating forgetting and three knowledge management strategies—personalization, codification, and mixed—to explore the impacts of different knowledge management strategies and forgetting on organizational knowledge level.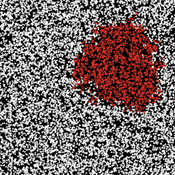 3 simple models to illustrate diffusion of innovations.
The models are discussed in Introduction to Agent-Based Modeling by Marco Janssen. For more information see https://intro2abm.com/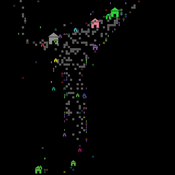 Marco Janssen
| Published Tue Sep 7 05:18:37 2010 | Last modified Sat Apr 27 20:18:23 2013
Replication of the well known Artificial Anasazi model that simulates the population dynamics between 800 and 1350 in the Long House Valley in Arizona.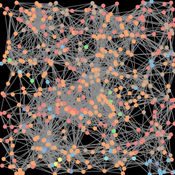 Consumer agents make choices which products to choose using the consumat approach. In this approach agents will make choices using deliberation, repetition, imitation or social comparison dependent on the level of need satisfaction and uncertainty.
The model is discussed in Introduction to Agent-Based Modeling by Marco Janssen. For more information see https://intro2abm.com/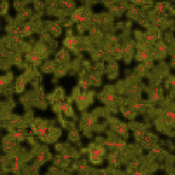 Model on the use of shared renewable resources including impact of imitation via success-bias and altruistic punishment.
The model is discussed in Introduction to Agent-Based Modeling by Marco Janssen. For more information see https://intro2abm.com/
Marco Janssen
| Published Tue May 4 18:26:43 2010 | Last modified Sat Apr 27 20:18:43 2013
The purpose of this model is to help understand how prehistoric societies adapted to the prehistoric American southwest landscape. In the American southwest there is a high degree of environmental var

Smarzhevskiy Ivan
| Published Tue Aug 19 16:33:42 2014 | Last modified Tue Jul 30 06:39:54 2019
Reconstruction of the original code M. Cohen, J. March, and J. Olsen garbage can model, realized by means of Microsoft Office Excel 2010
Simple population dynamics model used in Introduction to Agent-Based Modeling by Marco Janssen. For more information see https://intro2abm.com/
This website uses cookies and Google Analytics to help us track user engagement and improve our site. If you'd like to know more information about what data we collect and why, please see
our data privacy policy
. If you continue to use this site, you consent to our use of cookies.