Computational Model Library
PowerGen-ABM is an optimisation model for power plant expansions from 2010 to 2025 with Indonesian electricity systems as the case study. PowerGen-ABM integrates three approaches: techno-economic analysis (TEA), linear programming (LP), and input-output analysis (IOA) and environmental analysis. TEA is based on the revenue requirement (RR) formula by UCDavis (2016), and the environmental analysis accounts for resource consumption (i.e., steel, concrete, aluminium, and energy) and carbon dioxide equivalent (CO2e) emissions during the construction and operational stages of power plants.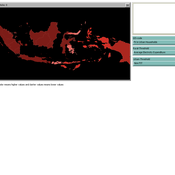 ARISE is a hybrid energy model incorporating macroeconomic data, micro socio-economic data, engineering data and environmental data. This version of ARISE can simulate scenarios of solar energy policy for Indonesia case.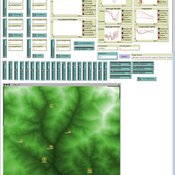 The model implements a model that reflects features of a rural hill village in Nepal. Key features of the model include water storage, social capital and migration of household members who then send remittances back to the village.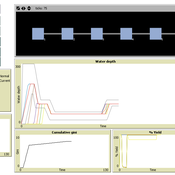 The purpose of the AdaptPumpa model is to analyze the robustness of the Pumpa irrigation system in Nepal to climate change.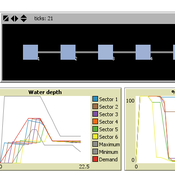 This is a replication of the Pumpa model that simulates the Pumpa Irrigation System in Nepal (Cifdaloz et al., 2010).
A Sullivan
| Published Fri Oct 7 20:35:15 2016 | Last modified Sun Dec 2 04:27:11 2018
This model builds on another model in this library ("diffusion of culture").
chitwanabm is a spatially explicit agent-based model of population and land use in the Chitwan Valley, Nepal, designed to explore feedbacks between population and environment, with a heavy focus on community context and individual-level variation.
This website uses cookies and Google Analytics to help us track user engagement and improve our site. If you'd like to know more information about what data we collect and why, please see
our data privacy policy
. If you continue to use this site, you consent to our use of cookies.