Computational Model Library
This is a modification of a model published previous by Barton and Riel-Salvatore (2012). In this model, we simulate six regional populations within Last Glacial Maximum western Europe. Agents interact through reproduction and genetic markers attached to each of six regions mix through subsequent generations as a way to track population dynamics, mobility, and gene flow. In addition, the landscape is heterogeneous and affects agent mobility and, under certain scenarios, their odds of survival.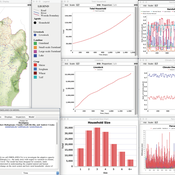 The purpose of the OMOLAND-CA is to investigate the adaptive capacity of rural households in the South Omo zone of Ethiopia with respect to variation in climate, socioeconomic factors, and land-use at the local level.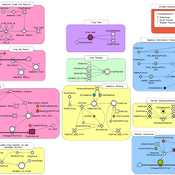 The objective of the model is to evaluate the impact of seasonal forecasts on a farmer's net agricultural income when their crop choices have different and variable costs and returns.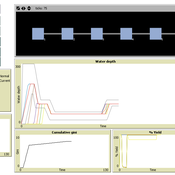 The purpose of the AdaptPumpa model is to analyze the robustness of the Pumpa irrigation system in Nepal to climate change.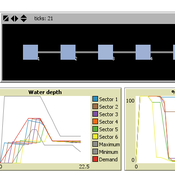 This is a replication of the Pumpa model that simulates the Pumpa Irrigation System in Nepal (Cifdaloz et al., 2010).
The model is then used for assessing three hypothetical and contrasted infrastructure-oriented adaptation strategies for the winter tourism industry, that have been previously discussed with local stakeholders, as possible alternatives to the "business-as-usual" situation.
This website uses cookies and Google Analytics to help us track user engagement and improve our site. If you'd like to know more information about what data we collect and why, please see
our data privacy policy
. If you continue to use this site, you consent to our use of cookies.