Computational Model Library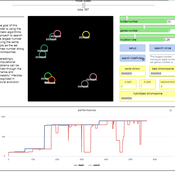 GeneGenetic algorithms try to solve a computational problem following some principles of organic evolution. This model has didactic purposes; it can give us an answer to the simple arithmetic problem on how to find the highest natural number composed by a given number of digits. We approach the task using a genetic algorithm, where the possible answers to solve the problem are represented by agents, that in logo programming environment are usually known as "turtles".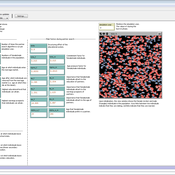 This model explores a social mechanism that links the reversal of the gender gap in education with changing patterns in relative divorce risks in 12 European countries.
We explore how dynamic processes related to socioeconomic inequality operate to sort students into, and create stratification among, colleges.
James Millington
| Published Fri Nov 2 16:44:03 2012 | Last modified Fri Jul 3 20:06:01 2015
The purpose of this model is to investigate mechanisms driving the geography of educational inequality and the consequences of these mechanisms for individuals with varying attributes and mobility.
This website uses cookies and Google Analytics to help us track user engagement and improve our site. If you'd like to know more information about what data we collect and why, please see
our data privacy policy
. If you continue to use this site, you consent to our use of cookies.