Computational Model Library
About the CoMSES Model Library more info
---
CoMSES Net maintains cyberinfrastructure to foster FAIR data principles for access to and (re)use of computational models. Model authors can publish their model code in the Computational Model Library with documentation, metadata, and data dependencies and support these FAIR data principles as well as best practices for software citation. Model authors can also request that their model code be peer reviewed to receive a DOI. All users of models published in the library must cite model authors when they use and benefit from their code.
Please check out our model archive tutorial or contact us if you have any questions or concerns about archiving your model.
CoMSES Net also maintains a curated database of over 7500 publications of agent-based and individual based models with additional metadata on availability of code and bibliometric information on the landscape of ABM/IBM publications that we welcome you to explore.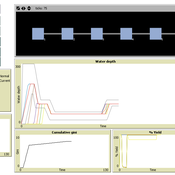 The purpose of the AdaptPumpa model is to analyze the robustness of the Pumpa irrigation system in Nepal to climate change.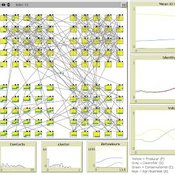 James Millington
| Published Tue Sep 18 16:16:25 2012 | Last modified Sat Apr 27 20:18:32 2013
To investigate the potential of using Social Psychology Theory in ABMs of natural resource use and show proof of concept, we present an exemplary agent-based modelling framework that explicitly represents multiple and hierarchical agent self-concepts
Stephanie Hintze
| Published Mon Apr 14 19:37:19 2014 | Last modified Thu Oct 16 13:53:57 2014
Inspired by the SKIN model, the basic concept here is to model the acceptance and implementation of supplier innovations. This model includes three types of agents comprising suppliers, manufacturers and applicators.
This website uses cookies and Google Analytics to help us track user engagement and improve our site. If you'd like to know more information about what data we collect and why, please see
our data privacy policy
. If you continue to use this site, you consent to our use of cookies.