Computational Model Library
In this Repast model the 'Consumat' cognitive framework is applied to an ABM of the Dutch car market. Different policy scenarios can be selected or created to examine their effect on the diffusion of EVs.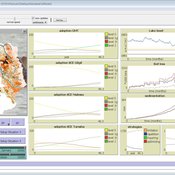 The CONSERVAT model evaluates the effect of social influence among farmers in the Lake Naivasha basin (Kenya) on the spatiotemporal diffusion pattern of soil conservation effort levels and the resulting reduction in lake sedimentation.
MUSA is an ABM that simulates the commuting sector in USA. A multilevel validation was implemented. Social network with a social-circle structure included. Two types of policies have been tested: market-based and preference-change.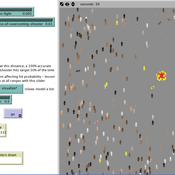 A NetLogo ABM developed to explore unarmed resistance to an active shooter. The landscape is a generalized open outdoor area. Parameters enable the user to set shooter armament and control for assumptions with regard to shooter accuracy.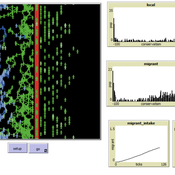 MigrAgent simulates migration flows of a population from a home country to a host country and mutual adaptation of a migrant and local population post-migration. Agents accept interactions in intercultural networks depending on their degree of conservatism. Conservatism is a group-level parameter normally distributed within each ethnic group. Individual conservatism changes as function of reciprocity of interaction in intergroup experiences of acceptance or rejection.
The aim of MigrAgent is to unfold different outcomes of integration, assimilation, separation and marginalization in terms of networks as effect of different degrees of conservatism in each group and speed of migration flows.
Lakeland 2 is a simple version of the original Lakeland of Jager et al. (2000) Ecological Economics 35(3): 357-380. The model can be used to explore the consequences of different behavioral assumptions on resource and social dynamics.
This model simulates movements of mobile pastoralists and their impacts on the transmission of foot-and-mouth disease (FMD) in the Far North Region of Cameroon.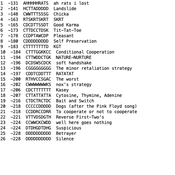 Kristin Crouse
| Published Wed Nov 6 05:39:54 2019 | Last modified Thu Dec 5 08:00:54 2019
This model replicates the Axelrod prisoner's dilemma tournaments. The model takes as input a file of strategies and pits them against each other to see who achieves the best payoff in the end. Change the payoff structure to see how it changes the tournament outcome!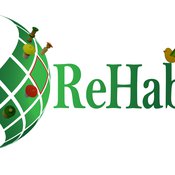 REHAB has been designed as an ice-breaker in courses dealing with ecosystem management and participatory modelling. It helps introducing the two main tools used by the Companion Modelling approach, namely role-playing games and agent-based models.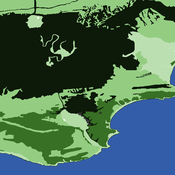 This model simulates a foraging system based on Middle Stone Age plant and shellfish foraging in South Africa.
This website uses cookies and Google Analytics to help us track user engagement and improve our site. If you'd like to know more information about what data we collect and why, please see
our data privacy policy
. If you continue to use this site, you consent to our use of cookies.