Computational Model Library
About the CoMSES Model Library more info
---
Our mission is to help computational modelers at all levels engage in the establishment and adoption of community standards and good practices for developing and sharing computational models. Model authors can freely publish their model source code in the Computational Model Library alongside narrative documentation, open science metadata, and other emerging norms that facilitate software citation, archival, interoperability, and reuse. Model authors can also request that their model code be peer reviewed to receive a DOI.
All users of models published in the library must cite model authors when they use and benefit from their code.
Please check out our model archive tutorial or contact us if you have any questions or concerns about publishing your model(s) in the Computational Model Library.
We also maintain a curated database of over 7500 publications of agent-based and individual based models with additional detailed metadata on availability of code and bibliometric information on the landscape of ABM/IBM publications that we welcome you to explore.
Displaying 3 of 3 results axelrodmodel clear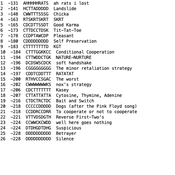 Kristin Crouse
| Published Wednesday, November 06, 2019 | Last modified Wednesday, December 15, 2021
This model replicates the Axelrod prisoner's dilemma tournaments. The model takes as input a file of strategies and pits them against each other to see who achieves the best payoff in the end. Change the payoff structure to see how it changes the tournament outcome!
We study cultural dissemination in the context of an Axelrod-like agent-based model describing the spread of cultural traits across a society, with an added element of social influence. This modification produces absorbing states exhibiting greater variation in number and size of distinct cultural regions compared to the original Axelrod model, and we identify the mechanism responsible for this amplification in heterogeneity. We develop several new metrics to quantitatively characterize the heterogeneity and geometric qualities of these absorbing states. Additionally, we examine the dynamical approach to absorbing states in both our Social Influence Model as well as the Axelrod Model, which not only yields interesting insights into the differences in behavior of the two models over time, but also provides a more comprehensive view into the behavior of Axelrod's original model. The quantitative metrics introduced in this paper have broad potential applicability across a large variety of agent-based cultural dissemination models.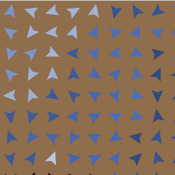 Arezky Rodríguez
| Published Wednesday, March 27, 2013 | Last modified Sunday, May 05, 2013
The Axelrod's model of cultural dissemination is an agent-model designed to investigate the dissemination of culture among interacting agents on a society.
This website uses cookies and Google Analytics to help us track user engagement and improve our site. If you'd like to know more information about what data we collect and why, please see
our data privacy policy
. If you continue to use this site, you consent to our use of cookies.