Computational Model Library
This is a simplified version of a Complex Model of Voter Turnout by Edmonds et al.(2014). It was developed to better understand the mechanisms at play on that complex model.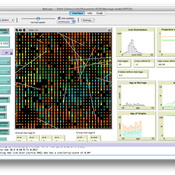 The DITCH model has been developed to investigate partner selection processes, focusing on individual preferences, opportunities for contact, and group size to uncover how these may lead to differential rates of inter-­ethnic marriage.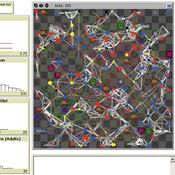 This is a complex "Data Integration Model", following a "KIDS" rather than a "KISS" methodology - guided by the available evidence. It looks at the complex mix of social processes that may determine why people vote or not.
This website uses cookies and Google Analytics to help us track user engagement and improve our site. If you'd like to know more information about what data we collect and why, please see
our data privacy policy
. If you continue to use this site, you consent to our use of cookies.