Computational Model Library
About the CoMSES Model Library more info
---
CoMSES Net maintains cyberinfrastructure to foster FAIR data principles for access to and (re)use of computational models. Model authors can publish their model code in the Computational Model Library with documentation, metadata, and data dependencies and support these FAIR data principles as well as best practices for software citation. Model authors can also request that their model code be peer reviewed to receive a DOI. All users of models published in the library must cite model authors when they use and benefit from their code.
Please check out our model archive tutorial or contact us if you have any questions or concerns about archiving your model.
CoMSES Net also maintains a curated database of over 7500 publications of agent-based and individual based models with additional metadata on availability of code and bibliometric information on the landscape of ABM/IBM publications that we welcome you to explore.
This is an interdisciplinary agent-based model with Monte Carlo simulations to assess the relative effects of broadcast and contagion processes in a multiplex social network. This multiplex approach models multiple channels of informal communication - phone, word-of-mouth, and social media - that vary in their attribute values. Each agent is an individual in a threatened community who, once warned, has a probability of warning others in their social network using one of these channels. The probability of an individual warning others is based on their warning source and the time remaining until disaster impact, among other variables. Default parameter values were chosen from empirical studies of disaster warnings along with the spatial aspects of Coos Bay, OR, USA and Seaside, OR, USA communities.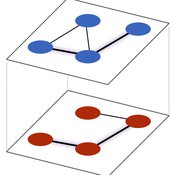 A dynamic model of social network formation on single-layer and multiplex networks with structural incentives that vary over time.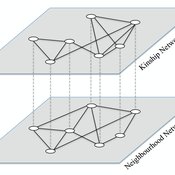 This is model that simulates how multiple kinds of peer effects shape the diffusion of innovations through different types of social relationships.
This website uses cookies and Google Analytics to help us track user engagement and improve our site. If you'd like to know more information about what data we collect and why, please see
our data privacy policy
. If you continue to use this site, you consent to our use of cookies.