I have a backround in computer science, worked in natural resource management, and ended up with a PhD in Sustainability Sciences!
Research Interests
My interests are to explore aspects of sustainability, resilience, and adaptive management in social-ecological systems using agent-based models and other simulation models.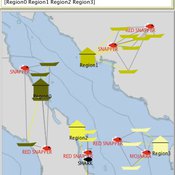 Emilie Lindkvist
| Published Wed Sep 27 21:31:19 2017 | Last modified Fri Oct 6 12:14:05 2017
The Mobility Model is a model of a small-scale fishery with the purpose to study the movement of fishers between different sub-regions within a larger region, as they move between different regions to fish.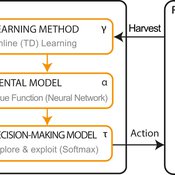 This is a simulation model of an intelligent agent that has the objective to learn sustainable management of a renewable resource, such as a fish stock.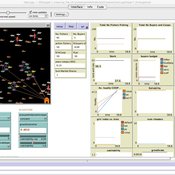 The model represents an archetypical fishery in a co-evolutionary social-ecological environment, capturing different dimensions of trust between fishers and fish buyers for the establishment and persistence of self-governance arrangements.