Computational Model Library
About the CoMSES Model Library more info
---
CoMSES Net maintains cyberinfrastructure to foster FAIR data principles for access to and (re)use of computational models. Model authors can publish their model code in the Computational Model Library with documentation, metadata, and data dependencies and support these FAIR data principles as well as best practices for software citation. Model authors can also request that their model code be peer reviewed to receive a DOI. All users of models published in the library must cite model authors when they use and benefit from their code.
Please check out our model archive tutorial or contact us if you have any questions or concerns about archiving your model.
CoMSES Net also maintains a curated database of over 7500 publications of agent-based and individual based models with additional metadata on availability of code and bibliometric information on the landscape of ABM/IBM publications that we welcome you to explore.
In this paper we introduce an agent-based model of elections and government formation where voters do not have perfect knowledge about the parties' ideological position. Although voters are boundedly rational, they are forward-looking in that they try to assess the likely impact of the different parties over the resulting government. Thus, their decision rules combine sincere and strategic voting: they form preferences about the different parties but deem some of them as inadmissible and try to block them from office. We find that the most stable and durable coalition governments emerge at intermediate levels of informational ambiguity. When voters have very poor information about the parties, their votes are scattered too widely, preventing the emergence of robust majorities. But also, voters with highly precise perceptions about the parties will cluster around tiny electoral niches with a similar aggregate effect.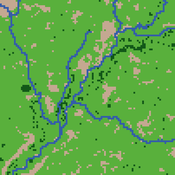 Julia Schindler
| Published Mon Oct 15 14:57:13 2012 | Last modified Fri Jan 13 18:39:33 2017
This is an agent-based model that allows to test alternative designs for three model components. The model was built using the LUDAS design strategy, while each alternative is in line with the strategy. Using the model, it can be shown that alternative designs, though built on the same strategy, lead to different land-use patterns over time.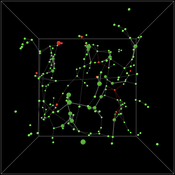 The model simulates the process of widespread diffusion of something due to popularity (i.e., bandwagon) within an organization.
This website uses cookies and Google Analytics to help us track user engagement and improve our site. If you'd like to know more information about what data we collect and why, please see
our data privacy policy
. If you continue to use this site, you consent to our use of cookies.