Computational Model Library
MarPEM is an agent-based model that can be used to study the effects of policy instruments on the transition away from HFO.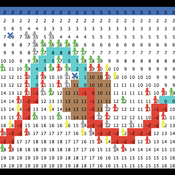 FlowLogo integrates agent-based and groundwater flow simulation. It aims to simplify the process of developing participatory ABMs in the groundwater space and begin the exploration of novel, bottom-up solutions to conflicts in shared aquifers.
Christopher Frantz
| Published Wed Oct 9 02:22:00 2013 | Last modified Thu Oct 24 10:39:55 2013
This model represents informal information transmission networks among medieval Genoese investors used to inform each other about cheating merchants they employed as part of long-distance trade operations.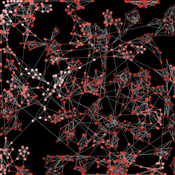 We provide a full description of the model following the ODD protocol (Grimm et al. 2010) in the attached document. The model is developed in NetLogo 5.0 (Wilenski 1999).
This website uses cookies and Google Analytics to help us track user engagement and improve our site. If you'd like to know more information about what data we collect and why, please see
our data privacy policy
. If you continue to use this site, you consent to our use of cookies.