Computational Model Library
The model aims at reproducing the evolution of the land-use in an agricultural territory at the plot scale. It enables to simulate the affectation of land-use, the crop rotation and technical operations for each plot of the different farms of the territory. It allows as well for crop farms to simulate the daily state of plots (sowed, plowed, harvested, biomass indicator). The model is used as an input for the water pollution model allowing to determine the flow of nitrate, phosphorus and suspended matter in the territory according to the landscape configuration.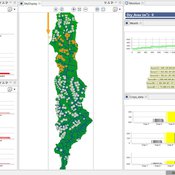 This model is a tool to support water management on Samambaia Basin. On it you can explore different scenarios of policy, management and externalities that could influence the water uses. (Scenarios already tested include less rain and payment on water use)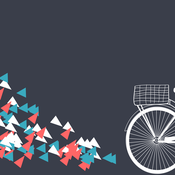 The purpose of the model is to generate disaggregated traffic flow distribution of cyclists at the regional scale level. The model is fuelled by statistical and topographical data as well as by generalized assumptions derived from survey data on mobility behaviour. It results in emergent flow patterns at a high spatial and temporal level of detail.
This website uses cookies and Google Analytics to help us track user engagement and improve our site. If you'd like to know more information about what data we collect and why, please see
our data privacy policy
. If you continue to use this site, you consent to our use of cookies.