Computational Model Library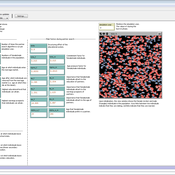 This model explores a social mechanism that links the reversal of the gender gap in education with changing patterns in relative divorce risks in 12 European countries.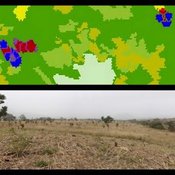 MoPAgrIB model simulates the movement of cultivated patches in a savannah vegetation mosaic ; how they move and relocate through the landscape, depending on farming practices, population growth, social rules and vegetation growth.
This multi-model (i.e. a model composed of interacting submodels) is a multi-level representation of a collective motion phenomenon. It was designed to study the impact of the mutual influences between individuals and groups in collective motion.
This website uses cookies and Google Analytics to help us track user engagement and improve our site. If you'd like to know more information about what data we collect and why, please see
our data privacy policy
. If you continue to use this site, you consent to our use of cookies.