No bio entered.
Research Interests
Studying the negative externalities of networks, and the ways in which those negatives feedback and support the continuities.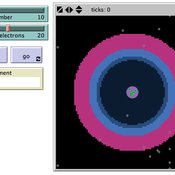 Due to teacher requests to represent changes in atomic radius, we developed a visualization of the first 36 elements in Netlogo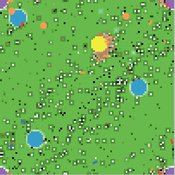 Kit Martin
| Published Thu Jan 15 16:19:41 2015 | Last modified Thu Aug 27 18:53:06 2015
Simulates impacts of ants killing colony mates when in conflict with another nest. The murder rate is adjustable, and the environmental change is variable. The colonies employ social learning so knowledge diffusion proceeds if interactions occur.