Computational Model Library
This is code repository for the paper "Homophily as a process generating social networks: insights from Social Distance Attachment model".
It provides all information, code and data necessary to replicate all the simulations and analyses presented in the paper.
This document contains the overall instruction as well as description of the content of the repository.
Details regarding particular stages are documented within source files as comments.
The model employs an agent-based model for exploring the victim-centered approach to identifying human trafficking and the approach's effectiveness in an abstract representation of migrant flows.
The model presented here was created as part of my dissertation. It aims to study the impacts of topography and climate change on prehistoric networks, with a focus on the Magdalenian, which is dated to between 20 and 14,000 years ago.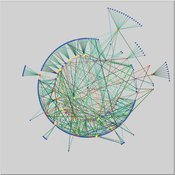 This model simulates networking mechanisms of an empirical social network. It correlates event determinants with place-based geography and social capital production.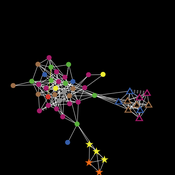 Bruce Edmonds
| Published Sat Jul 9 10:17:19 2016 | Last modified Sat Jul 9 15:34:13 2016
This is a model of coherency based belief within a dynamic network of individuals. Described in an invited talk on workshop on Coherence, Berlin, 9th July 2016.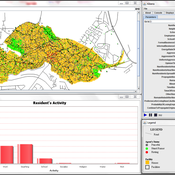 The purpose of the model is to explore how the unique socioeconomic variables underlying Kibera, local interactions, and the spread of a rumor, may trigger a riot.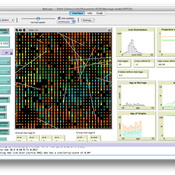 The DITCH model has been developed to investigate partner selection processes, focusing on individual preferences, opportunities for contact, and group size to uncover how these may lead to differential rates of inter-­ethnic marriage.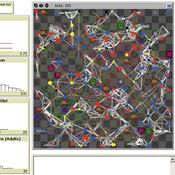 This is a complex "Data Integration Model", following a "KIDS" rather than a "KISS" methodology - guided by the available evidence. It looks at the complex mix of social processes that may determine why people vote or not.
Andrew White
| Published Mon Oct 8 19:36:07 2012 | Last modified Sat Apr 27 20:18:48 2013
The TechNet_04 is an abstract model that embeds a simple cultural tranmission process in an environment where interaction is structured by spatially-situated networks.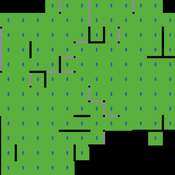 Sean Bergin
| Published Fri Sep 14 17:48:22 2012 | Last modified Sat Apr 27 20:18:51 2013
This model is a replication of Torsten Hägerstrand's 1965 model–one of the earliest known calibrated and validated simulations with implicit "agent based" methodology.
This website uses cookies and Google Analytics to help us track user engagement and improve our site. If you'd like to know more information about what data we collect and why, please see
our data privacy policy
. If you continue to use this site, you consent to our use of cookies.