Computational Model Library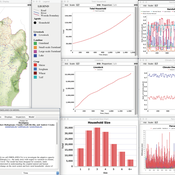 The purpose of the OMOLAND-CA is to investigate the adaptive capacity of rural households in the South Omo zone of Ethiopia with respect to variation in climate, socioeconomic factors, and land-use at the local level.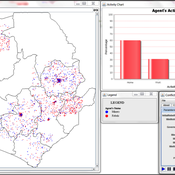 Using Sierra Leone as a test case, the purpose of the model is to explore the role of geography in a resource-driven war. An ABM is integrated with geographic information systems (GIS) for this purpose.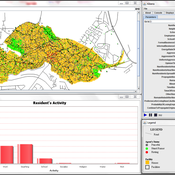 The purpose of the model is to explore how the unique socioeconomic variables underlying Kibera, local interactions, and the spread of a rumor, may trigger a riot.
mpeters
| Published Mon Dec 13 14:21:15 2010 | Last modified Sat Apr 27 20:18:43 2013
This model was developed as part of a class project, and explores the population dynamics and spread of an invasive insect, Emerald Ash Borer, in a county.
This website uses cookies and Google Analytics to help us track user engagement and improve our site. If you'd like to know more information about what data we collect and why, please see
our data privacy policy
. If you continue to use this site, you consent to our use of cookies.