Computational Model Library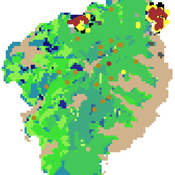 FNNR-ABM is an agent-based model that simulates human activity, Guizhou snub-nosed monkey movement, and GTGP-enrolled land parcel conversion in the Fanjingshan National Nature Reserve in Guizhou, China.
Quick-start guide:
1. Install Python and set environmental path variables.
2. Install the mesa, matplotlib (optional), and pyshp (optional) Python libraries.
3. Configure fnnr_config_file.py.
…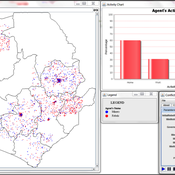 Using Sierra Leone as a test case, the purpose of the model is to explore the role of geography in a resource-driven war. An ABM is integrated with geographic information systems (GIS) for this purpose.
We build a computational model to investigate, in an evolutionary setting, a series of questions pertaining to happiness.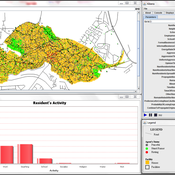 The purpose of the model is to explore how the unique socioeconomic variables underlying Kibera, local interactions, and the spread of a rumor, may trigger a riot.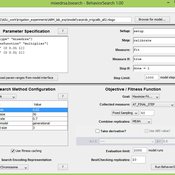 Comparing 7 alternative models of human behavior and assess their performance on a high resolution dataset based on individual behavior performance in laboratory experiments.
This website uses cookies and Google Analytics to help us track user engagement and improve our site. If you'd like to know more information about what data we collect and why, please see
our data privacy policy
. If you continue to use this site, you consent to our use of cookies.