Computational Model Library
About the CoMSES Model Library more info
---
CoMSES Net maintains cyberinfrastructure to foster FAIR data principles for access to and (re)use of computational models. Model authors can publish their model code in the Computational Model Library with documentation, metadata, and data dependencies and support these FAIR data principles as well as best practices for software citation. Model authors can also request that their model code be peer reviewed to receive a DOI. All users of models published in the library must cite model authors when they use and benefit from their code.
Please check out our model archive tutorial or contact us if you have any questions or concerns about archiving your model.
CoMSES Net also maintains a curated database of over 7500 publications of agent-based and individual based models with additional metadata on availability of code and bibliometric information on the landscape of ABM/IBM publications that we welcome you to explore.
AMIRIS is the Agent-based Market model for the Investigation of Renewable and Integrated energy Systems.
It is an agent-based simulation of electricity markets and their actors.
AMIRIS enables researches to analyse and evaluate energy policy instruments and their impact on the actors involved in the simulation context.
Different prototypical agents on the electricity market interact with each other, each employing complex decision strategies.
AMIRIS allows to calculate the impact of policy instruments on economic performance of power plant operators and marketers.
…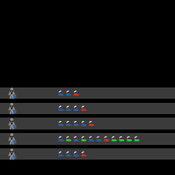 Oscar Kraan
| Published Mon Jan 2 15:46:43 2017 | Last modified Fri Oct 12 11:55:27 2018
The model is a representation of a liberalised electricity market designed as an energy-only market and consists of large scale investors and their power generation assets in the electricity market.
Tao Zhang
| Published Mon Dec 7 17:33:23 2009 | Last modified Sat Apr 27 20:18:30 2013
This model is a market game for evaluating the effectiveness of the UK government's 2008-2010 policy on promoting smart metering in the UK retail electricity market. We break down the policy into four
This website uses cookies and Google Analytics to help us track user engagement and improve our site. If you'd like to know more information about what data we collect and why, please see
our data privacy policy
. If you continue to use this site, you consent to our use of cookies.