Computational Model Library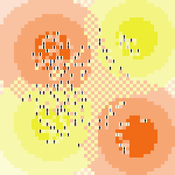 Christopher Watts
| Published Sat Aug 1 20:37:02 2015 | Last modified Thu Aug 20 08:30:33 2015
A replication in Netlogo 5.2 of the classic model, Sugarscape (Epstein & Axtell, 1996).
The purpose of Hegmon's Sharing model is to develop an understanding of the effect sharing strategies have on household survival.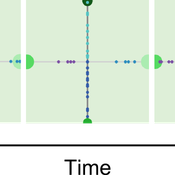 James Millington
| Published Fri Dec 21 11:11:07 2012 | Last modified Sat Apr 27 20:18:32 2013
This model illustrates a positive 'transport' feedback loop in which lines with different resistance to flows of material result in variation in rates of change in linked entities.
This website uses cookies and Google Analytics to help us track user engagement and improve our site. If you'd like to know more information about what data we collect and why, please see
our data privacy policy
. If you continue to use this site, you consent to our use of cookies.