Computational Model Library
Andrea Knittel
| Published Mon Dec 5 04:02:51 2011 | Last modified Sat Apr 27 20:18:21 2013
In this model agents meet, evaluate one another, decide whether or not to date, if and when to become sexual partners, and when to break up.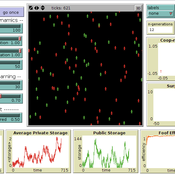 "Food for all" (FFD) is an agent-based model designed to study the evolution of cooperation for food storage. Households face the social dilemma of whether to store food in a corporate stock or to keep it in a private stock.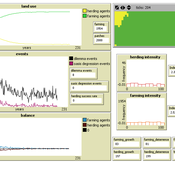 Andreas Angourakis
| Published Wed Feb 3 17:24:15 2016 | Last modified Fri Mar 11 19:17:46 2016
This Agent-Based model intends to explore the conditions for the emergence and change of land use patterns in Central Asian oases and similar contexts.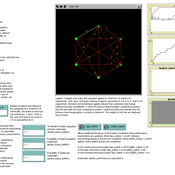 The model simulates interactions in small, task focused groups that might lead to the emergence of status beliefs among group members.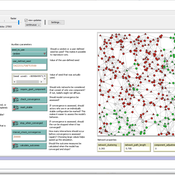 This model makes it possible to explore how network clustering and resistance to changing existing status beliefs might affect the spontaneous emergence and diffusion of such beliefs as described by status construction theory.
Nigel Gilbert
| Published Wed Mar 3 12:10:48 2010 | Last modified Sat Apr 27 20:18:48 2013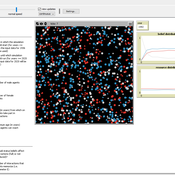 The purpose of this model is to illustrate the use of agent-based computational modelling in the study of the emergence of reputation and status beliefs in a population.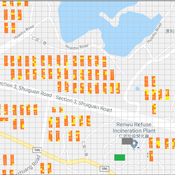 Andrea Ceschi
| Published Mon Jan 12 19:08:16 2015 | Last modified Wed Aug 8 13:13:01 2018
A simulation model on planned recycling agent behavior (PRB_1.0) which creates a virtual district with different agent types, waste generation and collection processes.
Andrea Tovinen
| Published Tue Dec 16 17:34:45 2008 | Last modified Sat Apr 27 20:18:45 2013
The purpose of the model is to examine the strength of network connections in a ceremonial exchange network in a non-hierarchical society.
LUXE is a land-use change model featuring different levels of land market implementation. It integrates utility measures, budget constraints, competitive bidding, and market interactions to model land-use change in exurban environment.
This website uses cookies and Google Analytics to help us track user engagement and improve our site. If you'd like to know more information about what data we collect and why, please see
our data privacy policy
. If you continue to use this site, you consent to our use of cookies.