Computational Model Library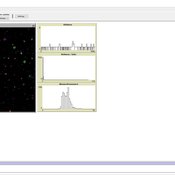 This model allows for the investigation of the effect spatial clustering of raw material sources has on the outcome of the neutral model of stone raw material procurement by Brantingham (2003).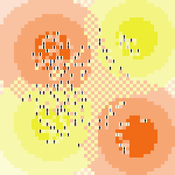 Christopher Watts
| Published Sat Aug 1 20:37:02 2015 | Last modified Thu Aug 20 08:30:33 2015
A replication in Netlogo 5.2 of the classic model, Sugarscape (Epstein & Axtell, 1996).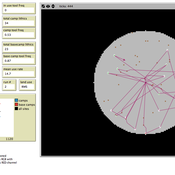 This model represents technological and ecological behaviors of mobile hunter-gatherers, in a variable environment, as they produce, use, and discard chipped stone artifacts. The results can be analyzed and compared with archaeological sites.
Andrew White
| Published Thu Oct 17 18:53:03 2013 | Last modified Thu Oct 17 19:13:37 2013
ForagerNet3_Demography is a non-spatial ABM for exploring hunter-gatherer demography. Key methods represent birth, death, and marriage. The dependency ratio is an imporant variable in many economic decisions embedded in the methods.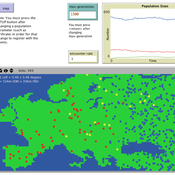 C Michael Barton
| Published Wed Aug 15 23:17:18 2012 | Last modified Sat Apr 27 20:18:34 2013
Models land-use, perception, and biocultural interactions between two forager populations.
This website uses cookies and Google Analytics to help us track user engagement and improve our site. If you'd like to know more information about what data we collect and why, please see
our data privacy policy
. If you continue to use this site, you consent to our use of cookies.