Computational Model Library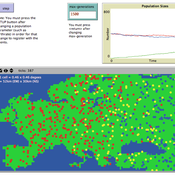 C Michael Barton
| Published Sat Oct 1 00:20:15 2011 | Last modified Fri Mar 28 05:07:40 2014
Biobehavioral interactions between two populations under different movement strategies.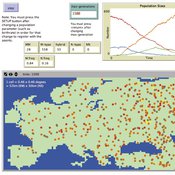 C Michael Barton
| Published Mon Sep 19 19:55:00 2011 | Last modified Fri Mar 28 05:17:32 2014
Simulates biobehavioral interactions between 2 populations of hominins.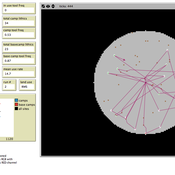 This model represents technological and ecological behaviors of mobile hunter-gatherers, in a variable environment, as they produce, use, and discard chipped stone artifacts. The results can be analyzed and compared with archaeological sites.
This is a modification of a model published previous by Barton and Riel-Salvatore (2012). In this model, we simulate six regional populations within Last Glacial Maximum western Europe. Agents interact through reproduction and genetic markers attached to each of six regions mix through subsequent generations as a way to track population dynamics, mobility, and gene flow. In addition, the landscape is heterogeneous and affects agent mobility and, under certain scenarios, their odds of survival.
This model was build to explore the bio-cultural interaction between AMH and Neanderthals during the Middle to Upper Paleolithic Transition in the Iberian Peninsula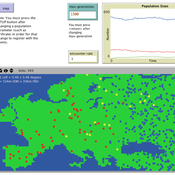 C Michael Barton
| Published Wed Aug 15 23:17:18 2012 | Last modified Sat Apr 27 20:18:34 2013
Models land-use, perception, and biocultural interactions between two forager populations.
This website uses cookies and Google Analytics to help us track user engagement and improve our site. If you'd like to know more information about what data we collect and why, please see
our data privacy policy
. If you continue to use this site, you consent to our use of cookies.