I live in Salento (South Italy) the tiny land between two seas, where I work as a teacher in a school for adults.
My education includes a degree in Life Sciences; in my post-graduate training, I have been involved in searching for the genetic and molecular responses of cells to environmental and genomic stresses. Now, I am mainly interested in approaching theoretical biology and complex adaptive systems through agent-based modelling.
Research Interests
Complex Adaptive Systems, Agent Based Simulation, and Theoretical Biology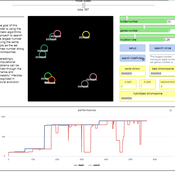 Cosimo Leuci
| Published Tue Sep 3 07:52:29 2019 | Last modified Thu Jan 30 08:42:08 2020
Genetic algorithms try to solve a computational problem following some principles of organic evolution. This model has educational purposes; it can give us an answer to the simple arithmetic problem on how to find the highest natural number composed by a given number of digits. We approach the task using a genetic algorithm, where the candidate solutions to the problem are represented by agents, that in logo programming environment are usually known as "turtles".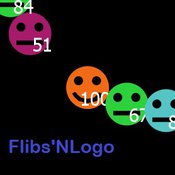 Flibs'NLogo implements in NetLogo modelling environment, a genetic algorithm whose purpose is evolving a perfect predictor from a pool of digital creatures constituted by finite automata or flibs (finite living blobs) that are the agents of the model. The project is based on the structure described by Alexander K. Dewdney in "Exploring the field of genetic algorithms in a primordial computer sea full of flibs" from the vintage Scientific American column "Computer Recreations"
As Dewdney summarized: "Flibs […] attempt to predict changes in their environment. In the primordial computer soup, during each generation, the best predictor crosses chromosomes with a randomly selected flib. Increasingly accurate predictors evolve until a perfect one emerges. A flib […] has a finite number of states, and for each signal it receives (a 0 or a 1) it sends a signal and enters a new state. The signal sent by a flib during each cycle of operation is its prediction of the next signal to be received from the environment"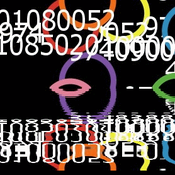 Cosimo Leuci
| Published Tue Oct 27 21:15:40 2020 | Last modified Sun Jul 31 09:08:14 2022
A minimal genetic algorithm was previously developed in order to solve an elementary arithmetic problem. It has been modified to explore the effect of a mutator gene and the consequent entrance into a hypermutation state. The phenomenon seems relevant in some types of tumorigenesis and in a more general way, in cells and tissues submitted to chronic sublethal environmental or genomic stress.
For a long time, some scholars suppose that organisms speed up their own evolution by varying mutation rate, but evolutionary biologists are not convinced that evolution can select a mechanism promoting more (often harmful) mutations looking forward to an environmental challenge.
The model aims to shed light on these controversial points of view and it provides also the features required to check the role of sex and genetic recombination in the mutator genes diffusion.