Computational Model Library
About the CoMSES Model Library more info
---
CoMSES Net maintains cyberinfrastructure to foster FAIR data principles for access to and (re)use of computational models. Model authors can publish their model code in the Computational Model Library with documentation, metadata, and data dependencies and support these FAIR data principles as well as best practices for software citation. Model authors can also request that their model code be peer reviewed to receive a DOI. All users of models published in the library must cite model authors when they use and benefit from their code.
Please check out our model archive tutorial or contact us if you have any questions or concerns about archiving your model.
CoMSES Net also maintains a curated database of over 7500 publications of agent-based and individual based models with additional metadata on availability of code and bibliometric information on the landscape of ABM/IBM publications that we welcome you to explore.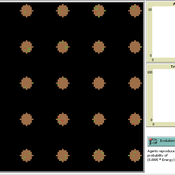 Cooperation is essential for all domains of life. Ironically, it is intrinsically vulnerable to exploitation by cheats. Hence, there is an explanatory necessity that triggers a lot of evolutionary biologists to search for mechanisms that could support cooperation. In general, cooperation can emerge and be maintained when cooperators are sufficiently interacting with themself to provide a kind of assortment and reciprocity. One of the most crucial and common mechanisms to achieve that task are kin selection, spatial structure, and enforcement (punishment). Here I used agent-based simulation models to investigate these pivotal mechanisms against conditional defector strategies and concluded it could easily violate all of them and take over the population. This surprising outcome may cue us to rethink the evolution of cooperation as it illustrates that maintaining cooperation may be more difficult than previously thought. Moreover, besides the theoretical findings, there are empirical applications such as invading the cooperator population of pathogens by genetically engineered conditional defectors, which could be a potential therapy for many incurable diseases.
This website uses cookies and Google Analytics to help us track user engagement and improve our site. If you'd like to know more information about what data we collect and why, please see
our data privacy policy
. If you continue to use this site, you consent to our use of cookies.