Computational Model Library
This is a replication of Abelson's and Bernstein's early computer simulation model of community referendum controversies which was originally published in 1963 and often cited, but seldom analysed in detail. The replication is in NetLogo, accompanied with an ODD+D protocol and class and sequence diagrams.
A model for simulating the evolution of individual's preferences, incliding adaptive agents "falsifying" -as public opinions- their own preferences. It was builded to describe, explore, experiment and understand how simple heuristics can modulate global opinion dynamics. So far two mechanisms are implemented: a version of Festiguer's reduction of cognitive disonance, and a version of Goffman's impression management. In certain social contexts -minority, social rank presure- some models agents can "fake" its public opinion while keeping internally the oposite preference, but after a number of rounds following this falsifying behaviour pattern, a coherence principle can change the real or internal preferences close to that expressed in public.
Model of diffusion of vegetarian diets coupling ABM and argumentation framework
Project for the course "Introduction to Agent-Based Modeling".
The NetLogo model implements an Opinion Dynamics model with different confidence distributions, inspired by the Bounded Confidence model presented by Hegselmann and Krause in 2002. Hegselmann and Krause used a model with uniform distribution of confidence, but one could imagine agents that are more confident in their own opinions than others. Confidence with triangular, semi-circular, and Gaussian distributions are implemented. Moreover, network structure is optional and can be taken into account in the agent's confidence such that agents assign less confidence the further away from them other agents are.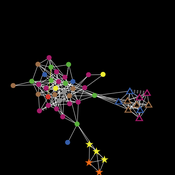 Bruce Edmonds
| Published Sat Jul 9 10:17:19 2016 | Last modified Sat Jul 9 15:34:13 2016
This is a model of coherency based belief within a dynamic network of individuals. Described in an invited talk on workshop on Coherence, Berlin, 9th July 2016.
This ABM simulates opinions on a topic (originally contested infrastructures) through the interactions between paired agents and based on the sociopsychological assumptions of social judgment theory (SJT; Sherif & Hovland, 1961).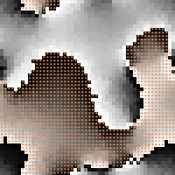 This is a tool to explore the effects of groups´ spatial segregation on the emergence of opinion polarization. It embeds two opinion formation models: a model of negative (and positive) social influence and a model of persuasive argument exchange.
We investigate the interplay of homophily, differentiation, and in-group cooperation mechanisms on the formation of opinion clusters and emergence of radical opinions.
We compare the effect of four activation regimes by measuring the appropriate opinion clustering statistics and also the number of emergent extremists.
We develop an agent-based model to explore the effect of perceived intergroup conflict escalation on the number of extremists. The proposed model builds on the 2D bounded confidence model proposed by Huet et al (2008).
This website uses cookies and Google Analytics to help us track user engagement and improve our site. If you'd like to know more information about what data we collect and why, please see
our data privacy policy
. If you continue to use this site, you consent to our use of cookies.