Computational Model Library
About the CoMSES Model Library more info
---
Our mission is to help computational modelers at all levels engage in the establishment and adoption of community standards and good practices for developing and sharing computational models. Model authors can freely publish their model source code in the Computational Model Library alongside narrative documentation, open science metadata, and other emerging norms that facilitate software citation, archival, interoperability, and reuse. Model authors can also request that their model code be peer reviewed to receive a DOI.
All users of models published in the library must cite model authors when they use and benefit from their code.
Please check out our model archive tutorial or contact us if you have any questions or concerns about publishing your model(s) in the Computational Model Library.
We also maintain a curated database of over 7500 publications of agent-based and individual based models with additional detailed metadata on availability of code and bibliometric information on the landscape of ABM/IBM publications that we welcome you to explore.
Displaying 3 of 3 results buying clear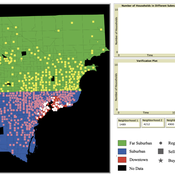 While the world's total urban population continues to grow, not all cities are witnessing such growth, some are actually shrinking. This shrinkage causes several problems to emerge including population loss, economic depression, vacant properties and the contraction of housing markets. Such problems challenge efforts to make cities sustainable. While there is a growing body of work on study shrinking cities, few explore such a phenomenon from the bottom up using dynamic computational models. To overcome this issue this paper presents an spatially explicit agent-based model stylized on the Detroit Tri-county area, an area witnessing shrinkage. Specifically, the model demonstrates how through the buying and selling of houses can lead to urban shrinkage from the bottom up. The model results indicate that along with the lower level housing transactions being captured, the aggregated level market conditions relating to urban shrinkage are also captured (i.e., the contraction of housing markets). As such, the paper demonstrates the potential of simulation to explore urban shrinkage and potentially offers a means to test polices to achieve urban sustainability.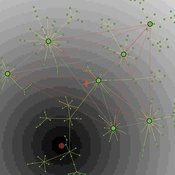 Building upon the distance-based Hotelling's differentiation idea, we describe the behavioral experience of several prototypes of consumers, who walk a hypothetical cognitive path in an attempt to maximize their satisfaction.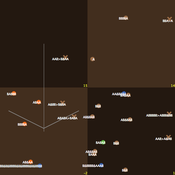 Bruce Edmonds
| Published Friday, January 29, 2016 | Last modified Wednesday, December 07, 2016
This models provides the infrastructure to model the activity of making. Individuals use resources they find in their environment plus those they buy, to design, construct and deconstruct items. It represents plans and complex objects explicitly.
This website uses cookies and Google Analytics to help us track user engagement and improve our site. If you'd like to know more information about what data we collect and why, please see
our data privacy policy
. If you continue to use this site, you consent to our use of cookies.